So I've almost been gone for a year. Been lacking the energy to do nail art that requires more than a simple paint job.
This came into my life almost 3 months ago so I've only managed to paint my nails when I have help around.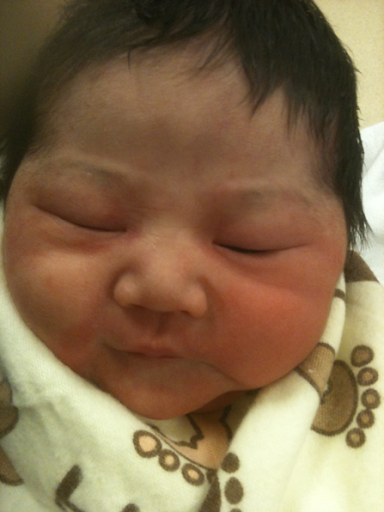 She now looks like this coming to 11 weeks old.
Blah blah blah, just popped in to say that I spotted a new line of makeup in Korea last week so I grabbed some stuff despite not needing them. I'm kinda still on maternity leave so haven't had the need to prettify myself except for the weekends.
So here I present 'Too cool for School'.
Offhand I can remember the BB mousse n blusher were 20000won. The mascara n the pink beauty blender may be less than 10000won. One boutique was spotted at The famous Myeongdong. I bought my stuff from a fashion street near Sinsa station at Gangnam. I believe this brand is fairly new since I've only spotted these 2 outlets.
Signing off now. I'm still painting my nails so I have not exactly abandoned this hobby. See y'all again.