still at it. it's been 4 hours since i've started. i did make all these things. someone has to see them! *feels proud* i spent about 300 to 40o making these 4 flower explosion balls and curtain ties.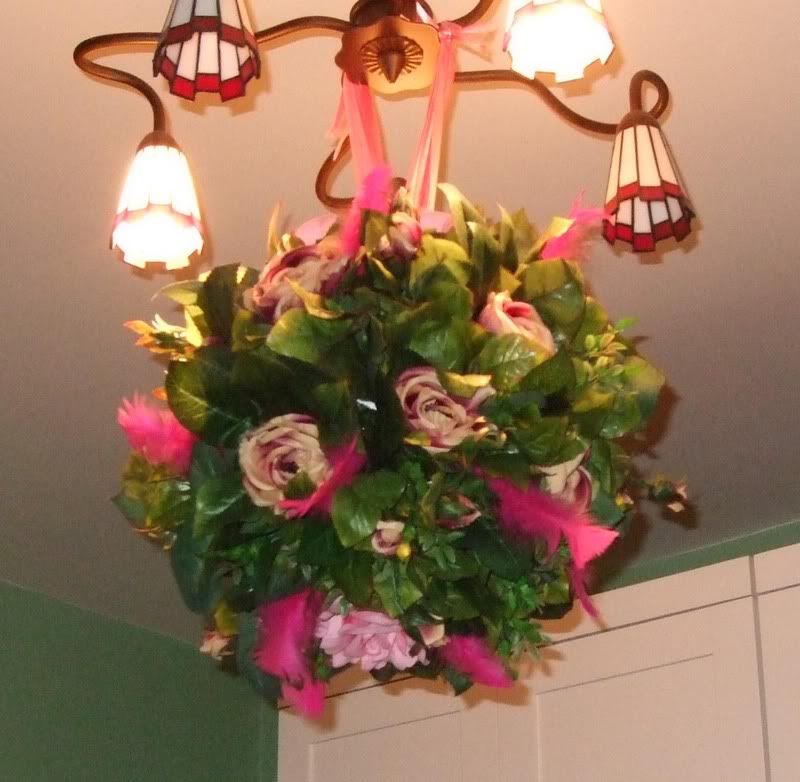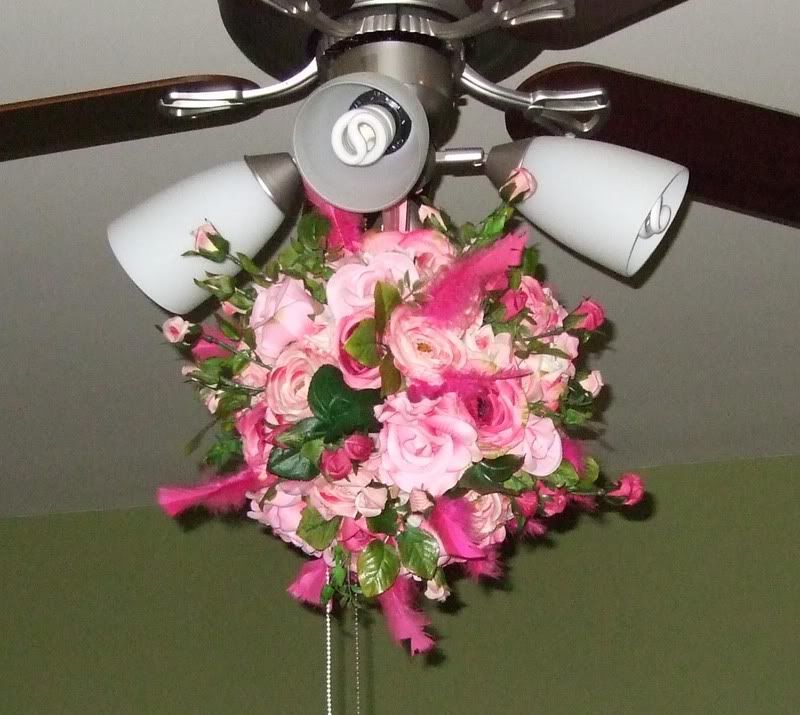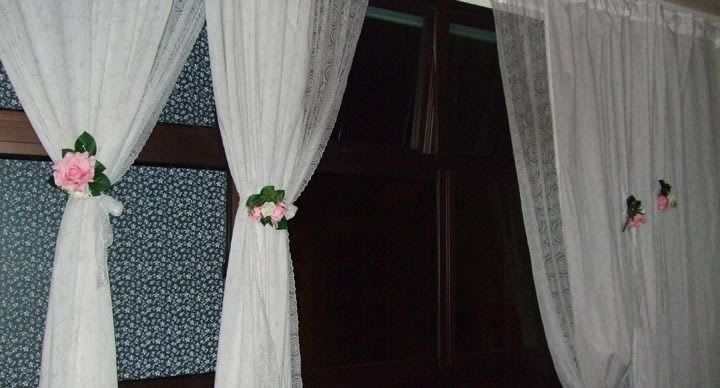 they've been 'up' since january. heh. i've got ideas for autumn and winter but i'll probably be too lazy to put them up. or make them.
I also made an 'ANg Pao' box. it's now housing an assortment of beads and millinery items and wires and ribbon. the metal rack we bought from ikea, together with the very pretty white bookshelf which the DH decided to put it up by ourselves and regretting every minute of it. however the end result was very satisfying.
rACK with extra sofa cushion, a BIG bag of yarn and other metal findings....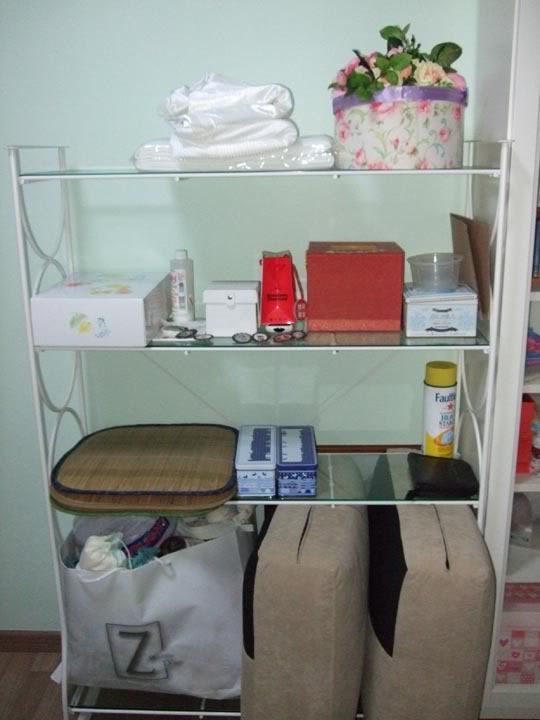 More yarn and pretty fabrics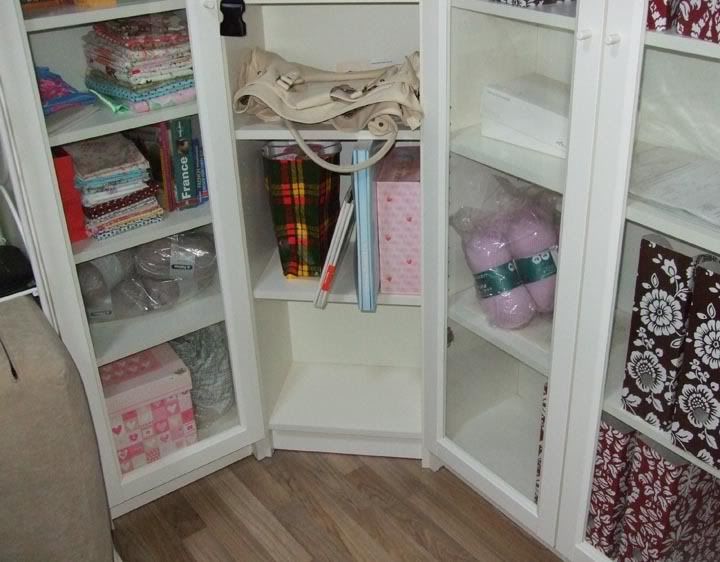 One day i'll sort out these things by type and color! till then, i'll have to rummage.
back to more photoshopping and tomorrow i promise the corsages will be up for sale!